Career in Cyber Security in India
Cyber Security is one of the highly lucrative career options for the individuals in India. With the increase in digitization, now every big IT companies like TCS, WIPRO, Infosys, and Cognizant etc. are looking for a number of Cyber security experts and professionals. Today every individual is aware of cyber security, still, for clarification, it is necessary to know the exact meaning of this word. By this blog, we provide detailed information about Cyber Security courses in India and list of top colleges offering this course.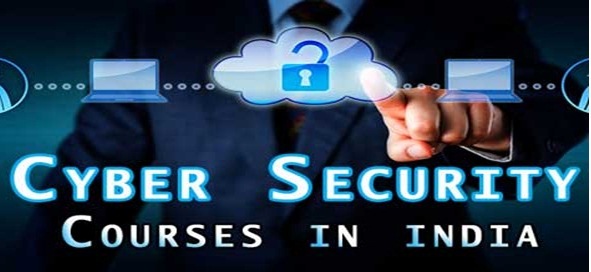 What is Cyber Security.
Cyber Security is the protection of valuable data and other essential information from the outside world or attackers like hackers. It has now turned into a big thing for a government as well as private organizations. Today National Security and business deals also depend on cyber security.
About the Course
In the current scenario getting a degree in the desired course is not full prove option of best career. Students need to understand changing market scenario in the desired sector they have chosen. Cyber Security in India is still one of the most job-producing sectors. There is an acute shortage of cyber security expert in the World. Increasing dependency on the internet for almost all the things is creating a threatening environment for the world. As the name indicates Cyber security is basically a protection of programs, networks & data from the unauthorized access.
As the digital transaction & communication growing there is an immediate requirement for cyber security experts. There is no doubt that the students who are going to choose Cyber Security course, will have excellent chance to get best job opportunities in Govt & Private Sector. Students with 10+2 with science stream can choose degree, diploma & certificate courses, to get excellent job prospects in coming years.
ELIGIBILITY
To become a qualified Cyber Expert, you have to first clear the following mentioned basic qualifications:
• Must your 10+2 with good marks in any discipline including Computer Science as a compulsory subject.
• Graduation: Although, you can graduate from any stream Software Engineers will always give preference over others. You can also go with a degree in Cyber Security.
• Certification: It is also recommended to do various certification programs in Cyber Security.
List of Cyber Security Course in India 2018
Cyber Security course specifically designed to impart in-depth knowledge and methodology that should be put in practice to ensure data, network & program security. Cyber Security courses in India are getting a lot of attention from the students nowadays. Students who aspire to want to make a career in Cyber Security should have the science background. Now there are multiple courses available after 12th science stream, which can be joined along with B tech & BCA.
Students who look forward doing B tech in CSE then you can choose the integrated course with cyber security. You can also choose cyber security course while doing the BCA course after 12th. Apart from degree course, Cyber Security can also be done by choosing the diploma courses. Diploma course duration is 15-18 months. In order to help our readers in getting complete information about course in India.
Here we provide the complete list of cyber security courses in India 2018.
• Bachelor of Science in IT Management and Cyber Security
• Bachelor of Science in Cyber Security
• BCA (Hons.) in Cyber Security
• B.Tech (Hons.) in Computer Science and Engineering with Specialization in Cyber Security in Collaboration with Quick Heal
• B.E. in Information Security in Collaboration with IBM
• B.Tech in CSE with specialization in Cyber Security and Forensics in association with IBM
• B.Tech in Computer Science and Engineering with Specialization in Information Security Certified Cyber Expert and Investigator
• B.Tech in Computer Science and Engineering (Network and Cyber Security)
• B.Tech in Computer Science and Engineering with Specialization in Cyber Security
• Certified Cyber Expert and Investigator
• Professional Diploma in Cyber Investigations and Laws
• CISA (Certified Information System Auditor)
• CISM (Certified Information Security Management)
• CISSP (Certified Information Systems Security Professionals)
• CCSP (Cisco Certified Security Professional)
• MCSE (Microsoft Certified Systems Engineer)
List of Cyber Security Colleges in India 2018
Following is the list of some known Colleges/Universities, who are conducting Cyber Security courses in India:
1. Chandigarh University
2. Hindustan University Chennai
3. Graphic Era University, Dehradun
4. The Northcap University, Gurgaon
5. ITM, Raipur
6. Pristine Info Solutions, Mumbai
7. M.S. Ramaiah University of Applied Sciences
8. SJES College of Management Studies, Bangalore
9. Faculty of Engineering and Technology, Faridabad
10. RIMT University, Punjab