LIBRARY
The fully computerized school library is central for Elementary, Middle and High School with 340 volumes of encyclopedias & more than 18000 books. The library is a reading as well as a breeding place where ideas breed in the intellectually charged minds of the students and the teachers. The school subscribes about 9 different newspapers & about 40 magazines, pertaining to the interests of the readers. CD library has also been provided with a large collection of CD's on various Subjects
SCIENCE LABORATORIES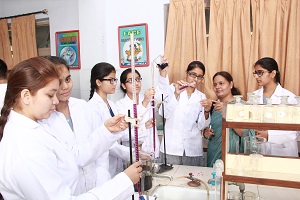 Well furnished & well equipped Science Labs inspire in students a love for scientific query & experimentation, develop in them a scientific temperament, hone practical knowledge & give them the opportunity to practice, apply & verify the theoretical concepts in the class. All the labs i.e. Physics Lab, Maths Lab, Bio Lab, Chemistry Lab etc. are well equipped with large collection of charts, chemicals and related equipment for conducting experiments.
E-CLASSROOMS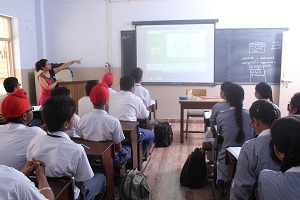 The school has introduced E-learning program that provides qualitative audio-visual teaching. The classrooms are equipped with smart boards which have topic oriented modules for better learning. The school has a highly progressive outlook and emphasizes on everlasting knowledge
AUDITORIUM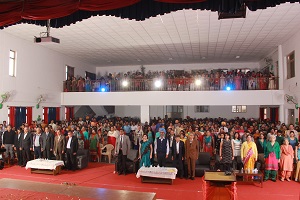 Confidence building through performing art and thrilling live performance... .A well furnished and sound proof auditorium with a seating capacity of 500-600 was inaugurated by Sh. Satyanand Ji Munjal and Mr. O.P.Munjal on the auspicious lay of Baisakhi.
MUSIC ROOMS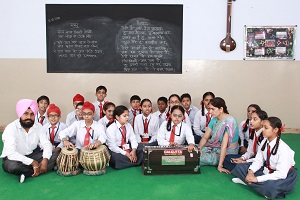 Separate music rooms for all the wings lend an aura of peace and serenity in the hearts of listeners. The sole purpose being the development of their aesthetic sense and train them in vocal and instrumental music.
GROUNDS & COURTS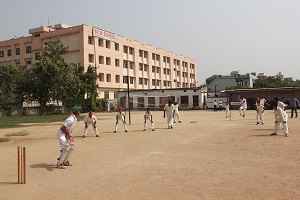 In order to channelize the surplus energy of the students in gaining physical strength and skill, the school provides a suitable platform. There are separate grounds for cricket, Basketball, Badminton, and room for yoga, Martial Arts, Gymnastics, Table-Tennis, Carom-board etc. where students enhance their physical skills under the guidance and supervision of competent coaches. These games in the school curriculum have proved tremendously remunerative as the students have glorified its prestige by winning myriads of medals, awards and honors at different levels.
ART ROOMS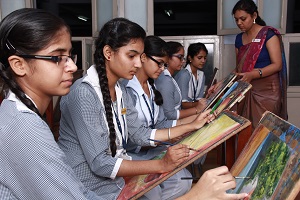 Well decorated and colourful art rooms have been set up that cater to the creative talents of the budding artists. Students get to unleash their creativity in these rooms equipped with easels and drawing boards seeking guidance from their creative and qualified Art teachers.
DANCE ROOMS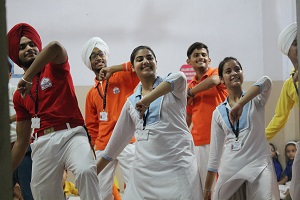 The school boasts of having different dance rooms for different levels of students-primary, middle and senior where their nimble bone and muscle coordination is developed. They learn various dance forms like folk, classical, western and fusion.
COUNSELORS AND RECREATIONAL ROOM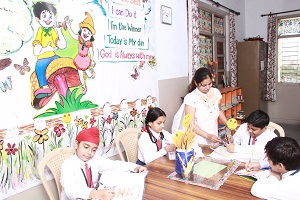 The aim of setting up this room is to provide an extended help not only to the students but also to the parents and the teachers. Children are always welcome and feel free to come and share their problem be it academic or personal. They go there and release their stress through recreational activities. Career sessions are also held for the students.
MI ROOM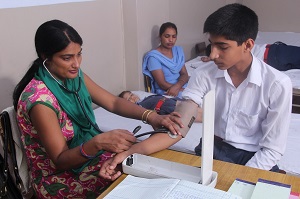 The school has well equipped MI room having a well-qualified and skilled medical personnel who provides first aid and elementary medicine to the needy. A proper health, weight, and height record of every student is also maintained.
ELEVATOR AND RAMP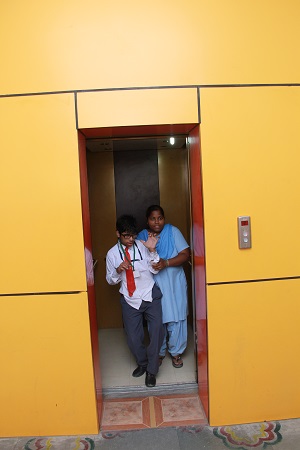 With the commencement of the session 2013-14, the school witnessed a chief addition in its architectural set up. On 13 April, the school chairperson Sh. Satyanand Ji Munjal and Sh. O. P. Munjal inaugurated the newly installed elevator and a well designed ramp in the premises. Both link the top floor to the basement – an aid to efficient connection between the floors.
ENGLISH LANGUAGE LABS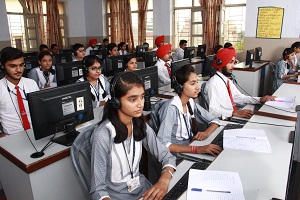 Keeping pace with world by having command over global language. A new addition in the school infrastructure fully equipped with 40 computers and required aids. The English lab aims at enhancing the language skills among the students.
COMPUTER LAB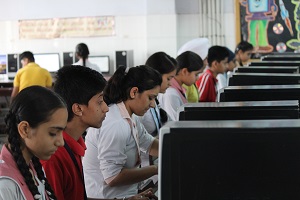 The school has three well equipped labs with the most updated computers and software for students of classes I-XII. There are dedicated technical teachers who enable students to access the computer and use it as a useful tool in learning. Computer labs provide training to the students to gain unique experience of technology, making them efficient enough to compete in this world of immense technological advances